Welcome
---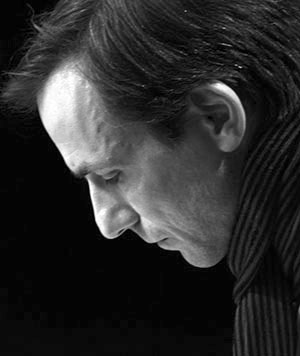 Since its creation in 2006, the AGBU Sayat Nova International Composition Competition has aspired to be among the most innovative composition competitions.
We are particularly pleased to see the enthusiasm of the applicants for this competition, which has, since its inception, been unique in the way it prompts the creation of a work, combining classical and traditional Armenian instruments. It is an encounter between classical and Armenian folk music.
Furthermore, calling on Armenian poetry offers yet another dimension and allows composers from all over the world and from many different cultures to take an interest in Armenian literary heritage in the original or in translation.
We strongly encourage all composers to come discover Armenian culture and join the many talented composers who have already participated in the competition, which hopes to focus its attention on young composers whom we are relying on to build the future of the cultural heritage of humanity.
Christian ERBSLÖH-PAPAZIAN,
Founder of Sayat Nova International Composition Competition for AGBU-France. UGAB Performing Arts Department-France.


---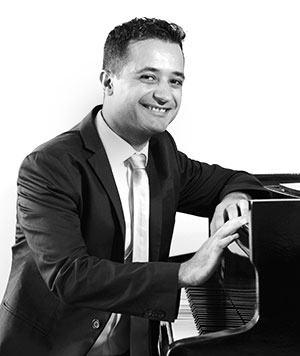 The AGBU Performing Arts Department (PAD) is dedicated to connecting young Armenian artists with their musical and artistic heritage, creating education and performance opportunities for the community's emerging and established Armenian artists, and providing the international community with access to a talented pool of top performers.
Our heritage and our aspirations celebrate the creative journey inherent to our human experience. We pursue opportunities to educate Armenian and non-Armenian audiences alike about our nuanced past, and encourage anyone with the thirst to create, regardless of their background, to join us in giving voice and light to the future.
The AGBU Sayat Nova International Composition Competition manifests this mission. Combining Armenian folk instruments and Armenian poetry with classical instruments and composers from around the world will inspire a new body of music that is not necessarily the Armenian music of today, but is instead the finest new music of tomorrow, built with tools from Armenian music and poetry.
We are delighted to offer one of the top three winners the opportunity to debut their composition at New York City's Carnegie Hall in December 2022. Further, the 1st Prize winner will have the opportunity to compose a work to be performed by the Armenian National Philharmonic Orchestra (ANPO) in Yerevan, Armenia during their 2022/23 season. As in previous years, collaborating with the Composers Union of Armenia, the top three prize winners of the Competition will get their winning works published by the Union's ARmusic Publishing House in Yerevan. We continue our collaboration with the Piano Teachers Congress of New York, wherein the selected composer will be commissioned a work to be premiered at Carnegie Hall during the Piano Teachers Congress of New York's Honors Program Gala Concert on May 20, 2022. Finally, this year we are excited to be collaborating with the Armenian Institute of London, presenting a composer with a Special Poetry Award, and seeking innovative ways to give the composers new opportunities through special events, podcasts, and online publications.
Through music and art, we can build bridges connecting Armenian and non-Armenian composers around the world to Armenian poetry, instrumentation, history and the republic itself.
Welcome to the 2020/21 installment of the AGBU Sayat Nova International Composition Competition. May your imagination bloom.
Hayk ARSENYAN,
Director of Performing Arts Department, AGBU New York.