About AGBU Performing Arts Department
---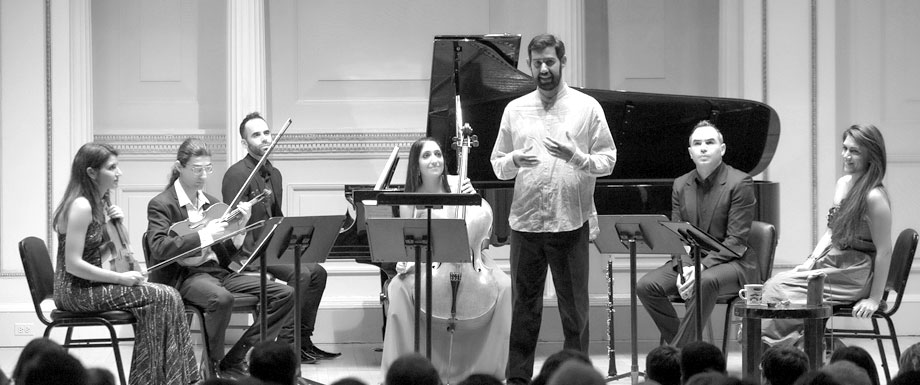 Promoting culture and the arts has been the cornerstone of AGBU's programming efforts for over a century. As a part of these efforts, AGBU established the Performing Arts Department (PAD) in 2012 to connect young Armenian artists worldwide and introduce Armenian art to a wider audience.
Since its inception, PAD has organized various educational programs and performances around the world. These have included concerts showcasing established and emerging Armenian artists in venues like Carnegie Hall and Lincoln Center in New York, Salle Cortot in Paris, the Manoogian Cultural Center in Toronto, Jakob's Café in London and the Aram Khachaturian Museum in Yerevan.
In collaboration with AGBU France, PAD organizes the Sayat Nova International Composition Competition, which identifies and supports young composers from all backgrounds. Each summer, PAD also organizes the AGBU Musical Armenia Program in Yerevan, which brings together artists from around the world to discover Armenia's rich musical heritage in a three-week program filled with master classes, lectures, concerts and excursions.
In 2016, Nadia Gortzounian, President of AGBU-France, created a Performing Arts Department in France, in order to extend and adapt AGBU PAD's mission to the European territory, through specific programs aimed to our young talents. New programs, such as the open stage program in Paris, or the loan-program for string instruments, are offered now as a result of PAD-France's inauguration.
To learn more about the AGBU Performing Arts Department, email performingarts@agbu.org.
---