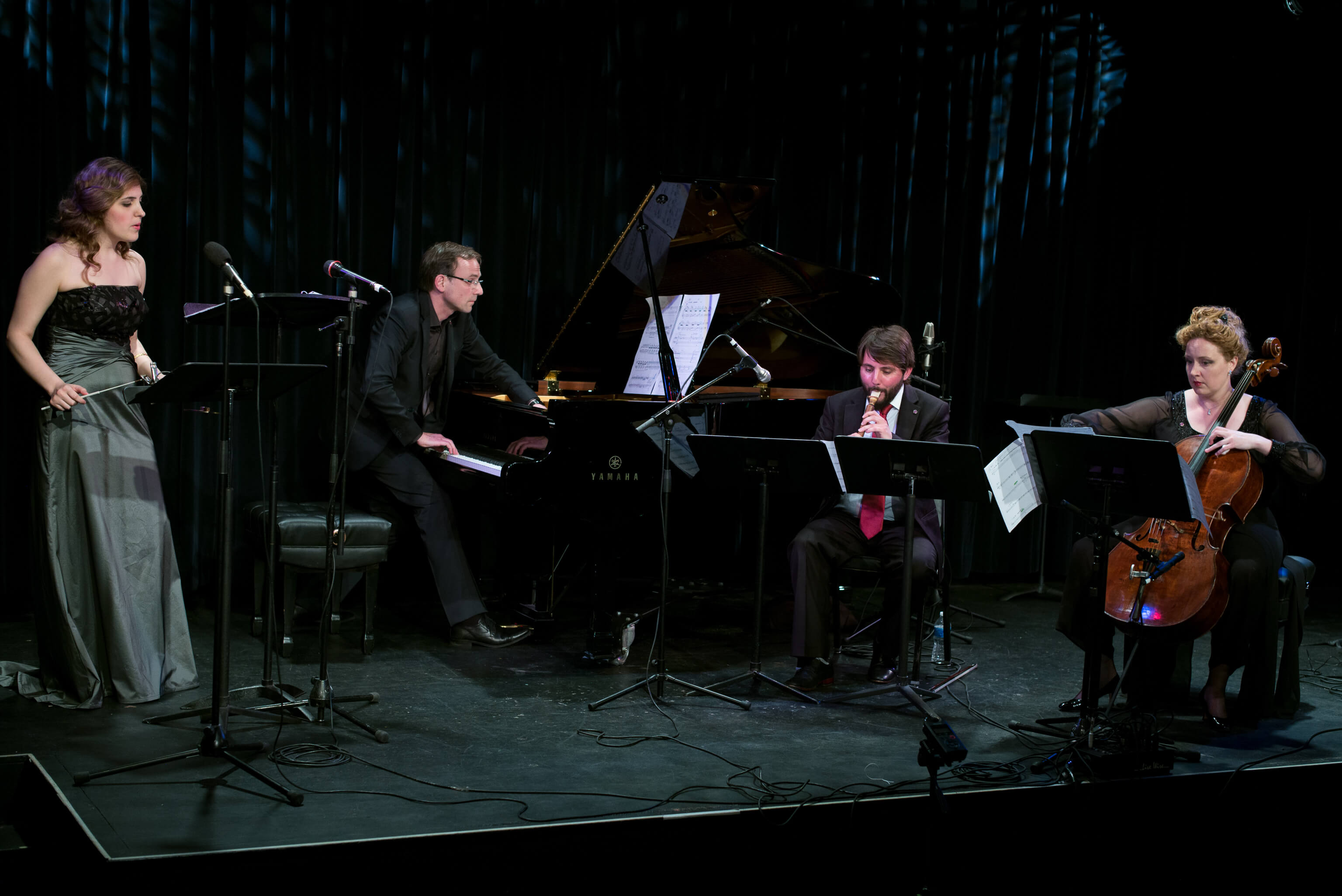 AGBU Sayat Nova International Composition Competition Announces its 2020 Winners
Since 2006, the AGBU Sayat Nova International Composition Competition has been inviting musicians of all heritages to be inspired by the grand tradition of Armenian arts. For the past fifteen years, composers have been creating original pieces inspired by the works of Armenian poets, for ensembles combining traditional Armenian instruments and western classical instruments.

This year, close to forty submissions were received from 18 countries, including Trinidad and Tobago, Turkmenistan, Lithuania, South Africa, and Venezuela. After considerate judging and adjudication, Portugal's José Manuel Castro Brandão was awarded first prize for his piece "Weep, Weep My Muse". Second place went to "The Chain", by Iranian composer Arash Azadi, and third to "Ghost Notes" by Czech composer Otto Wanke. This year, the Armenian Institute Special Poetry Award was given to Nune Yeremyan from Artsakh, for her use of poetry in her piece "Night".

The 2020 edition of the composition, which was postponed due to the global pandemic as well as the Artsakh war, asked composers to find inspiration in the work of Armenian poet Vahan Teryan. Born in 1885, Teryan was widely known as the "Singer of Autumn", since he dedicated so many of his poems to autumn and love. For the instrumentation, composers were challenged to compose pieces combining Teryan's words with an ensemble consisting of a male spoken voice, the Armenian traditional kamancha and two viola da gambas, both bowed string instruments with frets dating back to the 15th century.

In addition to cash prizes, our biennial Competition boasts several special awards for composers. As has been the case for the past installments, the winning compositions will be published by the Composers Union of Armenia's ARmusic Publishing House. The first prize winner, Mr. Brandão will be commissioned to compose a piece for the Armenian National Philharmonic Orchestra (ANPO) to be premiered during their 2022/23 season. He will also be commissioned to compose a piece for the Piano Teachers Congress of New York (PTCNY) for their own piano competition, which will premiere at the PTCNY Gala Concert at Carnegie Hall on May 20, 2022.

Mr. Azadi's piece "The Chain" took home the special Carnegie Hall Award and will be premiered at our AGBU Performing Artists in Concert series at Carnegie Hall in December of 2022. We are also thrilled to announce that the Competition has started an ongoing collaboration with the Armenian Institute of London, who would select the winner of the Armenian Institute Special Poetry Award. We are very excited about this collaboration as it will provide our composers with more opportunities for exposure, such as features on podcasts, online publications, and special events.